When aircrafts need to be serviced, parts can either be replaced with an Original Equipment Manufacturer (OEM) part or with a Parts Manufacturer Approval (PMA) part.
---
What is a PMA part?
A PMA part is produced by a company that receives approval from the Federal Aviation Administration (FAA) to be authorized to produce aircraft parts despite not being the OEM.
Many of us may be familiar with the option of choosing between an OEM and aftermarket part when we need to service parts within our car – break pads and rotors for instance.
Quality of PMA Parts
While non-OEM replacement parts can have a stigma associated with them due to questionable quality; in the aircraft industry, the FAA ensures that the quality of the aftermarket part remains consistent with the OEM part.
PMA parts are also known to cost less than OEM parts. This decrease in cost is what leads to skepticism in regards to quality. However, PMA parts are required to be manufactured to the same regulations that the original aircraft was manufactured against.
In August of 2008, the FAA released a Special Airworthiness Information Bulletin (SAIB) in regards to PMA parts where they emphasize that an FAA approved PMA part is a valid replacement part for aircrafts. The SAIB states that FAA-approved PMA parts are "interchangeable within the certificated product since they are approved only after a full demonstration of compliance to the applicable requirements of Title 14 of the Code of Federal Regulations (14 CFR)." (FAA Aircraft Certification Service, 2008)
Title 14 of the CFR is issued by the Department of Transportation and FAA regarding the principle set of rules and regulations for the aeronautics and space industries.
PMA Requirements
In order for a PMA company to achieve authorization from the FAA, they must go through design approval and production approval.
During the design approval stage, the PMA company is required to show that the replacement or modification part complies with the standards of the FAA for that specific part.
During the production approval stage, the PMA company needs to show the FAA that the product will be checked and verified to meet the part specifications before leaving the facility.
Manufacturing Inspection district Offices (MIDO) assist with production approval and manufacturing certifications. MIDO checks to ensure the manufacturing facility exhibits production and quality systems necessary to produce a reliable aerospace part.
With production approval, the PMA company is allowed to manufacture and produce the part for use in an FAA approved aircraft.
With quality being at the forefront of Metcar's manufacturing process, we work closely with PMA companies to confirm that product standards are met. Metcar ensures the quality of all parts being manufactured by having a series of quality gates throughout the manufacturing process that are required to be passed before continuing through the process. These quality gates are required to ensure that manufactured parts meet material specifications throughout the production process as well as customer specifications for end use both in aerospace and other industrial applications.
PMA parts can range from critical to non-critical parts. Therefore, while some PMA parts can be identical to the OEM part, it is important to note that PMA designs are allowed to have minor changes/improvements from the OEM design. This allows PMA manufacturers to improve on designs or known issues with certain OEM parts.
Similarly, when looking for replacement parts for our cars, there are also aftermarket parts with improvements to result in enhanced performance.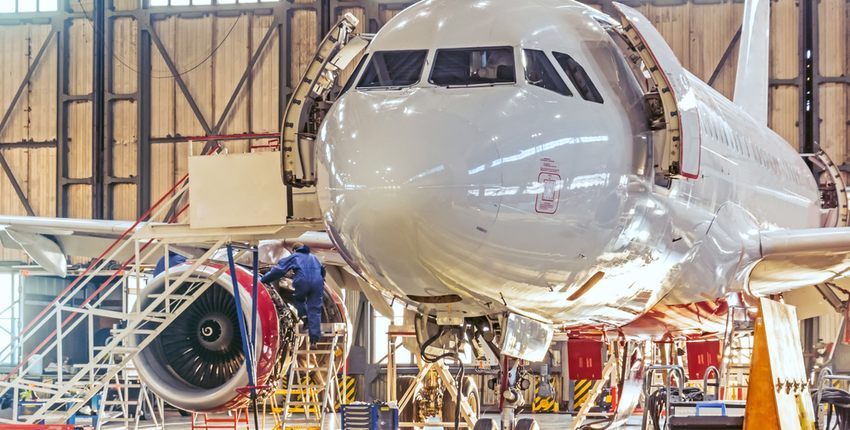 Metcar Material Analysis
The FAA PMA part list can range from pins and bolts to insulation blankets and windows. With this range of parts, it can be difficult to tell whether or not a PMA approved part is made from carbon/graphite material. For this type of scenario, Metcar offers material analysis to determine the composition of the PMA part.
Metcar's material analysis lab is fully equipped to allow us to run comprehensive material testing. This combined with our in-depth materials knowledge allows us to determine the composition of the PMA part and recommend a comparable Metcar material grade.
Metcar Aerospace Materials
Our material grades are manufactured at the highest quality standards to provide parts that are able to meet the most stringent demands. In the aerospace industry, carbon/graphite is used in a few different applications. Some of the common airplane applications for carbon/graphite include
Gear Box Seals
Electrical Contacts
Fuel Pump Bearings
Piston Ring Seals
Air Bleed Valves
Carbon/graphite aerospace material grades are able to withstand high temperatures, high altitude, and high speeds while also being self-lubricating and lightweight. Therefore, it can be more likely than not that the carbon/graphite looking PMA part is in fact a carbon/graphite material.
References
FAA Aircraft Certification Service. (2008). SAIB NE-08-40 SUBJ: Powerplant - Original Type and Production Certificate Holder Parts and Aftermarket Modification and Replacement Parts. Retrieved from https://rgl.faa.gov/Regulatory_and_Guidance_Library/rgSAIB.nsf/dc7bd4f27e5f107486257221005f069d/af4cd7d303d7ba628625749f006afbc7/$FILE/NE-08-40.pdf
Hoge, K. (2018). How Gas Turbines in Jet Engines use Air Bleed Valves & How to Optimize Efficiency [Blog]. Retrieved from https://blog.metcar.com/how-gas-turbines-in-jet-engines-use-air-bleed-valves
Hoge, K. (2018). Jet Fuel Pumps and Meters: Carbon Graphite Bearings Offer Huge Savings [Blog]. Retrieved from https://blog.metcar.com/save-costs-using-carbon-graphite-bearings-in-fuel-pumps
---
For more information about carbon graphite products for your application, contact an engineer today.